Arbitration Eligible
Jose Abreu, $17.9M - Tender than man
Avisail Garcia, $6.7M - Tender
Yolmer Sanchez, $2.1M - Tender baby boy
Carlos Rodon, $2.0M - Tender
Danny Farquhar, $1.5M - Tender
Zach Putnam, $1.4M - Tender
Leury Garcia, $1.2M - Tender
Jake Petricka, $1.1M - Non-tender
Al Alburquerque, $1.1M - Non-tender
The last two guys are totally fungible. The rest can stay for the party.
Impending free agents (re-sign, let go or qualifying offer)
Geovany Soto: Made $2 million in 2017
Mike Pelfrey: Made $8 million in 2017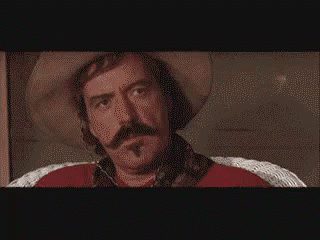 FREE AGENTS
Jaime Garcia - 2 years 18MM - Garcia is relatively young and left handed. When he's healthy, he's a decent back of the rotation pitcher. He isn't healthy much, though. He can fill in while Rodon recovers / rehabs and then either he's hurt, or he's depth.
Curtis Granderson - 1 year 7.5MM - I love this idea so much.
Rene Rivera - 1 year 2.5MM - Defense first catcher to pal up with Omar. Makes Smith into depth, which is what he was born to be.
Pat Neshek - 1 year, 6MM - Neshek is old, good and a strong bridge to next years pen.
Brian Duensing - 1 year, 5MM - WE NEED LEFTIES
Yunel Escobar - 1 year, 5MM - Infield depth, midseason trade candidate
TRADES
2B/IF Yolmer Sanchez to Rays for RHP Ryne Stanek and RHP Yonny Chirinos - While it's hard to say goodbye to everyone's favorite baby boy, this move opens up more consistent IF time for Leury and Escobar, and brings in a flame-thrower with control issues and a possible 5th starter.
SUMMARY
SP James Shields
SP Jaime Garcia
SP Lucas Giolito
SP Reynaldo Lopez
SP Yonny Chirinos
RP - Jones, Neshek, Duensing, Farquhar, Fulmer, Infante, Stanek, Putnam (when healthy)
C Omar Narvaez / Rene Rivera
1B Jose Abreu / Delmonico
2B Moncada / Escobar
SS Anderson / Leury
3B Escobar / Leury
DH Delmonico
OF Some mix of Granderson, Avi, Leury, and all the fringe guys we got (Cordell, Tilson, Palka, Engel, etc)
It's just that easy! Anyone I forgot to include probably doesn't have much of a future anyways. This team sucks but isn't so bad as to be laughable. Handing out a bunch of 1-2 year deals lets the kids slowly work their way onto the team. While I'm loathe to trade a budding fan favorite, there's definitely a position player crunch coming, and we might as well turn a good season by Yolmer into a couple possible assets.
Don't forget to like and subscribe!