The draft is about ten weeks away. The college and high school baseball seasons are well under way. You can list 50 top prospects in December, but things change once the season unfolds.
In about three weeks, MLB will update their top 50 list. Moving at least a dozen players back into 51-100 range, and adding a dozen or so players who have surged into contention for early consideration. My primary concern are players who might find their way to Chicago. As much as I like Hunter Greene and Royce Lewis, I don't see them being available at #11(or #49 for that matter.)
As we close in on draft day, Jim and Slyder will target players for me to dig into deeper. Right now though, I have three names to offer that I have not written about yet. Just as Tim Anderson moved up boards in his draft year with eye opening excellence, Austin Beck, Adam Haseley, and Riley Adams have stepped up their game.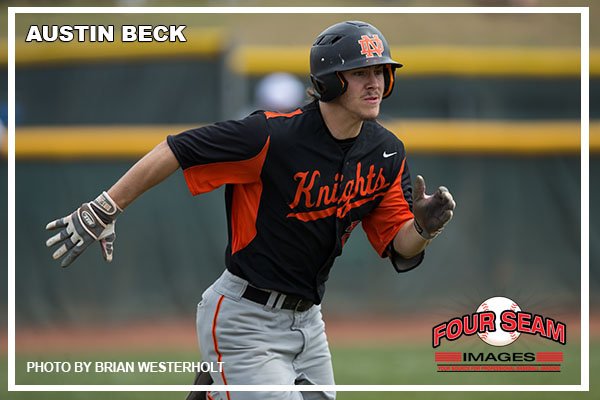 Austin Beck -6' 1" 200 lbs. Bats R / Throws R -OF North Carolina
Austin tore the ACL in his left knee last May. That left him a forgotten man and not really on the radar. He's back, better than ever and BA who did not list him at all in the top 100 high school players, now has him top five in the draft. He has a plus arm, plus speed and plus power. Right now it is hard to say when he comes off the board. Stay tuned.
Adam Haseley- 6' 1" 195 lbs. Bats L / Throws L - OF Virginia
Finally a college hitter to get excited about. Adam pitches as well, and he's pretty good, but center field is where he will be drafted to play. 6.5/ 60 speed and a strong arm, plus a great baseball IQ, all say he sticks in center. This year he has upped his power game. Eight home runs in 101 at bats. 15 extra base hits. BA moved him up to #18 on their list. The White Sox have to take a hard look at him. He looks like the real deal.
Riley Adams - 6' 4" 200 lbs. Bats R / Throws R - C U of San Diego
Riley has separated himself from the pack and appears to be the top Catcher coming out of college this year. He has the tools to stay behind the dish and has added power to his game, with six Home Runs in 82 at bats this year. He's tall for a catcher but very athletic. He looks to come off the board in the second round, and might be a good value at #49.
That's it folks. Three players who would look good in black.